Milwaukee, Wisconsin Top OWI Drunk Driving DUI DWI Attorney Lawyer
Serving : Brown Deer, Fox Point, Franklin, Glendale, Greenfield, Milwaukee, Muskego, Oak Creek, Shorewood, Wauwatosa, West Allis, Whitefish Bay
Nathan J. Dineen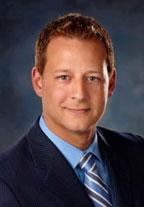 Vanden Heuvel & Dineen, S.C. prides itself on the strength of its attorney/client relationships. With offices in Germantown, West Bend, Green Bay and Sister Bay, Wisconsin, the firm has a long history of superior legal work and is AV rated (the highest rating). When seeking an attorney, it is critical to know the background and experience of the lawyer you choose to represent your interests. At Vanden Heuvel & Dineen S.C., you will find an ethical and experienced DUI / OWI legal team.
The legal team of Vanden Heuvel & Dineen, S.C. is a high-quality legal group dedicated to protecting the rights of those charged with drunk driving and criminal offenses. Being charged with a crime is a frightening situation. If it is a DUI or OWI you have reason to be concerned, because penalties for DUI cases are severe in Wisconsin. When dealing with the criminal court system, you want to have the best possible criminal defense attorney fighting for you. The drunk driving and criminal defense lawyers at Vanden Heuvel & Dineen, S.C. are well-known for their careful and complete preparation of cases.
Arrested for a Wisconsin OWI Drunk Driving DUI DWI?
CALL 
1-800-DIAL-DUI (ext.  414)

NOW TO DISCUSS YOUR DUI DWI DRUNK DRIVING CASE OR


When your case is well-researched and prepared, the likelihood of a positive result increases. When you are facing a jury trial, you know that your attorney is ready to "go the distance" to defend you in court. The attorneys of Vanden Heuvel & Dineen, S.C., are "in it to win it!" At Vanden Heuvel & Dineen, S.C., the criminal defense lawyer or drunk driving lawyer assigned to your case will present an aggressive defense of your case. Contact the drunk driving defense firm for a free consultation about your defense. Remember, an effective defense begins immediately!
Nathan J. Dineen, Esq.
Nathan J. Dineen is a partner with the law firm of Vanden Heuvel & Dineen, S.C., with offices in Germantown, West Bend, Green Bay and Sister Bay, Wisconsin. Nate's practice is focused on drunk driving defense and protecting the rights of clients charged with drunk driving or operating while impaired in Wisconsin.
Nate earned his Bachelor of Arts degree in Political Science with honors from Lawrence University, in Appleton, Wisconsin. While an undergraduate, Nate studied in London, England. He received his Juris Doctor from Ave Maria School of Law in Naples, Florida. While in law school, Nate interned at the United States Attorneys Office, Eastern District of Wisconsin. Attorney Dineen is admitted to practice in the State of Wisconsin, Seventh Circuit Court of Appeals, Eastern and Western Districts of Wisconsin, and all county courts in Wisconsin.
Nate is a member of the College of DUI Defense, National Association of Criminal Defense Attorneys (NACDL), Wisconsin Association of Criminal Defense Attorneys (WACDL), Wisconsin Association of Justice (WAJ), American Bar Association - Criminal Justice division, Milwaukee Bar Association and the Washington County Bar Association. He regularly attends continuing legal education seminars across the country that focus on issues of concern in DUI defense, including, proper use of breathalyzers and intoxilyzer equipment calibration, proper police DUI training, effective assistance at DMV administrative hearings, search and seizure issues, evidentiary issues requiring expertise in anatomy, biology, chemistry, physiology, toxicology, and field sobriety testing, the development and application of expert defense witnesses, etc.
Nate has proven himself as an accomplished DUI attorney and criminal defense lawyer with the knowledge and talent necessary to succeed at trial, but also the finesse and skill needed to negotiate a successful resolution on behalf of his clients. He understands the fact that his clients, when charged with a DUI, often face significant fines, potential driver's license suspension and other potentially devastating penalties. He provides aggressive representation to clients throughout Eastern Wisconsin. No matter what type of DUI or criminal charge a client is facing, that client can rely on Nate to fight for his/her rights and to keep fighting until the best available resolution is reached. Nate believes in the statement by William O. Douglas, Associate Justice, United States Supreme Court "The Constitution is not neutral . . . It was designed to take the government off the backs of the people." Nate prides himself on listening to his clients when the police have not listened and fighting against the injustices and inequities too often evident in the criminal justice system. Every client counts and every client deserves justice. Nate understands the importance of zealous representation of those who need a voice within the legal system.
Nate provides each client with a free DUI defense consultation and evaluation of his/her case. No client will ever have difficulty contacting Nate Dineen at Vanden Heuvel & Dineen, S.C. - even on nights and weekends. Nate provides each client with 24/7 access and office appointments are available in West Bend, Germantown, Green Bay, Sister Bay and Appleton, Wisconsin.
A lifelong residence of Wisconsin, Nate lives in West Bend, Wisconsin. In his leisure time, Nate enjoys playing golf, Door County activities, basketball and spending time with family and friends.