Top Pennsylvania DUI Attorney - Penn DUI DWI DAI Lawyer
Steven E. Kellis, Esq.
*****STATEWIDE PENNSYLVANIA DUI PRACTICE*****
There's a simple reason why Steven Kellis is a Member of " America's Top DUI DWI AttorneysTM ":
Steven Kellis wins Pennsylvania DUI cases

Call
1-800-DIAL-DUI Now

to talk to Steven Kellis about your Pennsylvania DUI!!

Pennsylvania DUI Lawyers - Pennsylvania Drunk Driving Attorneys

Top Pennsylvania DUI Attorney lawyer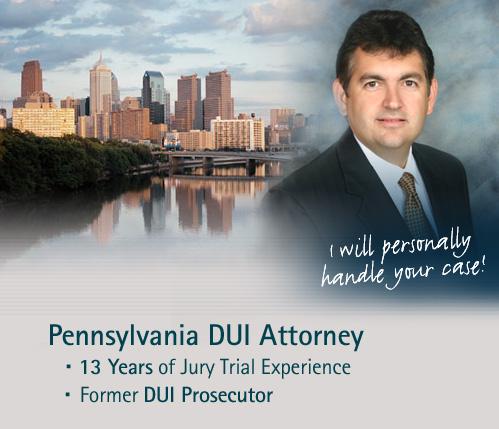 Welcome to the Law Offices of Steven E. Kellis a PA DUI Attorney!

A graduate of Villanova Law School and Bucknell University, Steven has over 14 years of jury trial experience. Steven served for five years as a Senior Assistant District Attorney and DUI Prosecutor, and knows all the maneuvers and tactics prosecutors and police officers use in PA DUI cases. More importantly, Kellis has handled more than 100 DUI trials and over 1,000 evidentiary hearings. He knows  Pennsylvania DUI Laws and can make them work for you.

This work experience has helped Steven Kellis to see all sides of a DUI case and therefore to better serve my clients. His cases have ranged from defending Pennsylvania DUI offenses to vehicular homicide with a high rate of success.

Kellis' practice is strictly limited to PA DUI Defense and Criminal Defense. We handle cases throughout the state of Pennsylvania, including:
the entire Philadelphia metropolitan area and surrounding communities;

the counties of Philadelphia,

Montgomery,

Delaware,

Chester,

Bucks,

Lancaster,

Lebanon,

Schuylkill,

Lehigh,

Dauphin,

York,

Northampton,

Monroe and

Berks.


Mr. Kellis attended the  National College for DUI Defense, as conducted at Harvard University.  He is also a member of the  National College of DUI Defense and is a member of the  Pennsylvania Criminal Defense Lawyer's Association.  His practice is mainly focused in the defense of individuals charged with driving under the influence (Pennsylvania DUI) and related situations. He has also been certified in the administration of the National Highway Administration for Standardized Field Sobriety Tests.  Mr. Kellis' trial expertise has acknowledged every aspect of a Pennsylvania DUI process and arrests, and he strives to afford the best defense in every case.

Call Mr. Kellis at 1-800-DIAL-DUI immediately for a Free Initial Consultation and further review of your case.

Why should you hire Steven Kellis to handle your Pennsylvania DUI or Pennsylvania DAI?
"I have over 14 years experience in both DUI / DWI prosecution and defense including many alcohol related manslaughter cases.  I work very hard to make sure that all possible defenses are scoped out.  I am not new to the courtroom and have extensive court and jury trial experience.  I am especially skilled in resolving repeat offender cases where the client is facing a lot of jail time." Steven Kellis, Pennsylvania DUI Attorney
Can I fight my Pennsylvania DUI?
Simply speaking, yes.  I can review every aspect of the case, from the reason that you were stopped, to the validity of the field sobriety tests, to the maintenance of the breathalyzer machine, to the validity of the results.  I will conduct a thorough review of all the facts and laws regarding your Pennsylvania DUI case.

Also, I will discuss the case with the prosecutor and judge, pointing out your background, your job, and the need for you to keep your license.  Because our practice is dedicated to Pennsylvania DUI and Pennsylvania DUI defense, and because our DUI attorneys have backgrounds in prosecution, we have an intimate knowledge of the Pennsylvania DUI system, and in-depth experience representing clients in Pennsylvania DUI trials. Our experience in prosecution allows to anticipate, and prepare for, strategies employed against our clients.

If you are charged with a Pennsylvania DUI, we will use all of our knowledge and experience in prosecution and defense to protect you from conviction.


In addition to our dedication to protecting the rights of the accused, we are committed to providing a superior level of client service.  I will work one-on-one with you to make sure you understand the process and prevent unwelcome surprises. We keep you informed on the status of your case and respond promptly to your inquiries. We understand how stressful a criminal prosecution is, and working with your lawyer should never be an additional source of stress.  I will, however, guide and advise you along the entire way.  My goal is to make sure you have the information and advice you need to make the best choice. When your future is on the line, having knowledgeable and understanding advocates can make all the difference.
Call
1-800-DIAL-DUI

Now to talk to Steven Kellis about your Pennsylvania DUI!
WARNING:
Quickly obtaining a Pennsylvania DUI attorney, a Pennsylvania DWI attorney, a Pennsylvania DAI attorney or a Pennsylvania Drunk Driving  attorney to review your case is extremely important!  Please complete a FREE CASE REVIEW and submit it as soon as possible, and we will have an attorney in your area contact you immediately.
Mr. Kellis is allowed to practice in all District and Circuit and Federal Courts in the Commonwealth of Pennsylvania.
Call
1-800-DIAL-DUI

Now to talk to Steven Kellis about your Pennsylvania DUI!

OR