New Mexico DUI DWI Drunk Driving Lawyers Attorneys - NM DUI Attorney Lawyer
Serving : Alamogordo, Artesia, Bingham, Canjilon, Carlsbad, Chama, Clovis, Corona, Cuba, Datil, Deming, Dulce, El Rito, El Valle, Gallina, Hobbs, Jemez Springs, Las Cruces, Lybrook, Magdalena, Mora, Penasco, Portales, Quemado, Raton, Roswell, San Ysidro, Silver City, Socorro, Taos, Trementina, Truth or Consequences, Tucumcari, Vallecitos, Wagon Mound, White Lakes, Zia Pueblo
URGENT WARNING!!!
YOU MUST FILE A CHALLENGE TO YOUR NEW MEXICO DUI, OR YOU WILL LOSE YOUR LICENSE WITHOUT A HEARING. CONTACT AN NEW MEXICO DUI ATTORNEYS LAWYERS OR NEW MEXICO DWI ATTORNEYS LAWYERS IMMEDIATELY!!
3 Easy Ways to find one of America's Top DUI DWI Attorneys:
1. Call 1-800-DIAL-DUI and enter area code 575 for the City nearest where you were arrested;
2. Click on any New Mexico DUI DWI Lawyer Websites below; or
Area Code 308: Alamogordo, Artesia, Bingham, Canjilon, Carlsbad, Chama, Clovis, Corona, Cuba, Datil, Deming, Dulce, El Rito, El Valle, Gallina, Hobbs, Jemez Springs, Las Cruces, Lybrook, Magdalena, Mora, Penasco, Portales, Quemado, Raton, Roswell, San Ysidro, Silver City, Socorro, Taos, Trementina, Truth or Consequences, Tucumcari, Vallecitos, Wagon Mound, White Lakes, Zia Pueblo
3. Contact us Directly by clicking on one of the buttons;

ATTENTION NEW MEXICO DUI & DWI DEFENSE ATTORNEYS!
INTERESTED IN JOINING Americas DUI & DWI DEFENSE ATTORNEYS?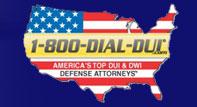 If you are a qualified attorney who is interested in applying to become a member of "America's DUI & DWI Defense Attorneys™" PLEASE CLICK HERE for more information, or contact Donald J. Ramsell at 630-665-8780 for further information.