St. Louis DUI DWI Drunk Driving Lawyers Attorneys - MO DUI Attorney Lawyer
Serving : Bridgeton, Creve Coeur, Ferguson, Florissant, Hazelwood, Kirkwood, Ladue, Mehlville, Oakville, Overland, Riverview, St. Louis, Saint Louis, Sappington, Spanish Lake, Webster Green
URGENT WARNING!!!
YOU MUST FILE A CHALLENGE TO YOUR ST. LOUIS DUI , OR YOU WILL LOSE YOUR LICENSE WITHOUT A HEARING.
CONTACT A St. Louis, Missouri DUI ATTORNEY IMMEDIATELY!!
Serving All Parts of the St. Louis Metropolitan Area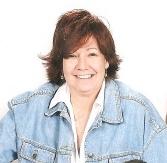 Call Diana Wagner Hilliard at 1-800-342-5384 Ext. 314
Contact Diana By Email
There's a reason why St. Louis, Missouri DUI DWI Attorney Diana Wagner Hilliard is a Member of " America's Top DUI & DWI Defense Attorneys"™:
Diana Wagner Hilliard Wins Missouri DUI Drunk Driving Cases!
Who is Diana Wagner Hilliard, and why should you decide to hire her to represent you? Read Below:
Lawyer Profile:
Diana Wagner Hilliard is a Native Missourian born in St. Louis. Diana attended Oakville High School where she played on the Missouri State Championship Girls Soccer Team. Diana graduated with honors from Drury University located in Springfield Missouri with a Bachelor of Arts Degrees in both Psychology and Sociology. Diana went on to attend law school at the renowned trial advocacy law school, South Texas College of Law in Houston Texas where she was awarded a trial advocacy scholarship. She was a member of several National Moot Court teams, Director of the Board of Advocates and recipient of Am Jur Award. Diana served as an Assistant District Attorney in Harris County (Houston) Texas 1985-1987 and an Assistant Prosecuting Attorney in St. Louis, Missouri from 1987-1996. She was in civil practice for several years but decided to establish her own law firm in 1998. After the loss of her husband in 2004, she chose to concentrate her practice to DWI/DUI law so she could use her legal experience to HELP people. She now practices DWI/DUI law throughout the State of Missouri and has attends numerous DWI seminars and conferences to further enhance her knowledge of DWI law.
I believe people are confused and intimidated by the legal process, especially the criminal side of the law. I seek to help my clients through the complicated legal system and explain their rights every step of the way. After over 100 jury and bench trials, I have found cases are won and lost on the facts. Not on the smooth talking lawyers as seen on TV but through the facts. As a lawyer, I must work hard to reveal the facts of each case. Thus, I spend my a great deal of time investigating the facts, reviewing any tests results and researching how the law will apply to the facts of each case. I hope to enter a case as soon after an arrest as possible so that I can begin the process of preserving essential evidence and driving priviledges for as long as possible. I then seek to find the best outcome of a case even if that includes defending my clients rights in a hearing or trial.
Helping ordinary people in extraordinary situations is my passion and privilege as a Missouri DWI/DUI attorney. This is not a side practice for me, it is my practice. I understand that a DWI arrest is confusing, intimidating and frightening leaving you unsure about what is going to happen. The process of being arrested, taken to jail, fingerprinted, and photographed is extremely humiliating. I sincerely sympathize with that. Like most of my clients, I have a family that depends on me to provide for them and I clearly understand how the loss of driving privileges let alone a conviction could drastically affect an individual and their family for years to come. I make the most of my 20+ years of criminal law experience. I am a former assistant prosecuting attorney in Missouri and Texas and have tried more than 100 criminal bench and jury trials. Not only do I have the experience necessary to defend DWI/DUI cases, but I have the first hand experience, passion and drive to thoroughly investigate and challenge Missouri DWI/DUI charges to obtain favorable outcomes with minimal consequences. It is my goal to provide every client with exceptional representation, individualized attention, and unwavering dedication. Let me help you. I know how to protect and fight for the rights of my clients.

URGENT WARNING!!!
YOU MUST FILE A CHALLENGE TO YOUR ST. LOUIS DUI , OR YOU WILL LOSE YOUR LICENSE WITHOUT A HEARING.
CONTACT A St. Louis, Missouri DUI ATTORNEY IMMEDIATELY!!

PLEASE FILL OUT A FREE CASE REVIEW TO REACH AN ATTORNEY!!!
Quickly obtaining a DUI attorney, a DWI attorney, or a Drunk Driving attorney to review your case is extremely important! Please complete a FREE CASE REVIEW and submit it as soon as possible, and we will have an attorney in your area contact you immediately.
Because you may automatically lose your driver's license and even your entire case by delaying your decision to hire an attorney, we strongly recommend that you complete a FREE CASE REVIEW immediately.
ATTENTION DUI & DWI DEFENSE ATTORNEYS!
INTERESTED IN JOINING Americas DUI & DWI DEFENSE ATTORNEYS?
If you are a qualified attorney who is interested in applying to become a member of "America's DUI & DWI Defense Attorneys™" PLEASE CLICK HERE for more information, or contact Donald J. Ramsell at 630-665-8780 for further information.