Indiana DUI DWI Drunk Driving Lawyers Attorneys - Indiana DUI Attorney Lawyer
Serving : Albion, Andrews, Angola, Arcola, Ashley, Auburn, Avilla, Berne, Bippus, Bluffton, Bryant, Butler, Churubusco, Columbia City, Corunna, Craigville, Cromwell, Decatur, Etna, Fort Wayne, Fremont, Garrett, Geneva (Adams Co.), Hamilton, Harlan, Howe, Huntertown, Huntington, Kendallville, Kimmell, Lagrange, Lagro, Larwill, Laud, Leo, Liberty Center, Ligonier, Linn Grove, Markle, Mongo, Monroe, Monroeville, New Haven, North Manchester, Orland, Ossian, Pennville, Petroleum, Pleasant Lake, Pleasant Mills, Poe Hoagland, Pokagon, Portland, Preble, Reservoir, Roanoke, Saint Joe, Salamonia, Shipshewana, Sidney, Silver Lake, South Milford, South Whitley, Spencerville, Tocsin, Topeka, Tri-Lakes area, Uniondale, Urbana, Wabash, Warren, Waterloo, Wawaka, West Wabash, Wolcottville, Woodburn, Zanesville;
WARNING!!!
YOU MUST FILE A CHALLENGE TO YOUR INDIANA DUI WITHIN 10 DAYS OF ARREST, OR YOU WILL LOSE YOUR LICENSE WITHOUT A HEARING. CONTACT AN INDIANA DUI ATTORNEYS LAWYERS OR INDIANA DWI ATTORNEYS LAWYERS IMMEDIATELY!!
3 Easy Ways to find one of America's Top DUI DWI Attorneys :
1. Call 1-800-DIAL-DUI and enter the area code 260;
2. Click on the Indiana DUI DWI Lawyer Websites below;
Indiana DUI Defense Attorney
Patrick J. Arata of 116 E. Berry Street Lincoln Tower - 14th Floor Fort Wayne, IN  46802 Phone 260-424-1010 fax 260-420-1406• You don't just need a lawyer, you need an Indiana DWI DUI Lawyer.  Mr. Arata is a Indiana DUI lawyer that stays on top of the everchanging Indiana DUI laws.  He is trained in the Field Sobriety Tests and is a member of the National College for DUI Defense.  email:
patarata@aol.com
3. Contact us Directly by clicking on one of the buttons;
ATTENTION INDIANA DUI & DWI DEFENSE ATTORNEYS!
INTERESTED IN JOINING Americas DUI & DWI DEFENSE ATTORNEYS?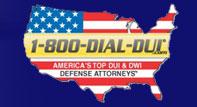 Join Americas DUI DWI Attorneys
If you are a qualified attorney who is interested in applying to become a member of "America's DUI & DWI Defense Attorneys™"  PLEASE CLICK HERE for more information, or contact Donald J. Ramsell at 630-665-8780 for further information.